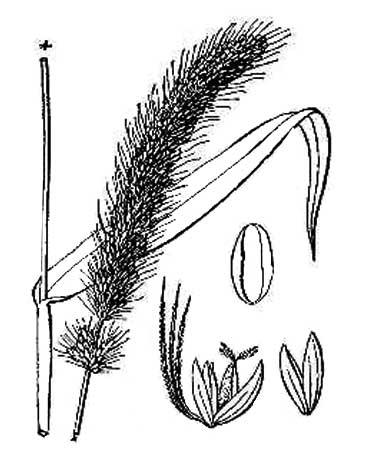 Botany
Daua is a grass with stems that are erect, simple or branching at the base, 0.9 to 1.5 meters high, 3 to 8 millimeters in diameter. Leaves are lanceolate, 20 to 40 centimeters long, 1.5 to 3 centimeters wide. Panicles are 8 to 20 centimeters long. Bristles are 1 to 3, often shorter than the spikelets. Spikelets are elliptical, slightly convex, 2.5 to 3 millimeters long.
Distribution
- Introduced.
- Scattered cultivation throughout the Philippines.
- Cultivated in all warm countries.
Properties
- Considered diuretic, astringent, emollient,
appetizer, digestive, stomachic and refrigerant.
Constituents
- Microbiological analyses showed this millet cereal to be deficient in lysine but high in tryptophan content..

Uses
Edible
- Seeds, cooked. Can be eaten in all ways rice is used, or ground into flour for use in cakes, puddings, etc.
Folkloric
- In China, grain used as emollient and astringent for diarrhea and cholereic affections.
- In India, considered diuretic and astringent; used for rheumatism.
- Seed used for treatment of dyspepsia and indigestion.
- White seeds used for cholera and fever.
- Green seeds used as diuretic and strengthening virility.
Others
- Cultivated in Asia for food, and in the U.S. for fodder.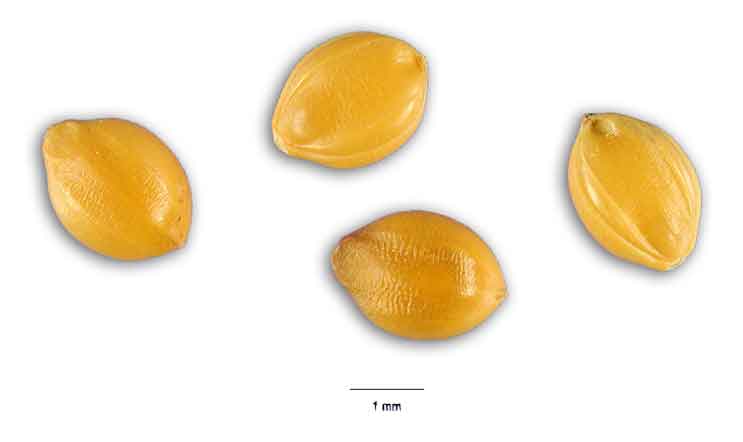 Studies
• Chemical Composition: Analysis of 12 cultivars of Setaria italica showed the ash and fiber content to be comparable to other millets while protein and calcium are slightly higher. In vitro digestibility studies showed it was high in pepsin and low in trypsin.
• Anti-Lipase Activity: In a search of a new pancreatic lipase inhibitor from natural sources, 75 medicinal plants were screened for anti-lipase activity. Three plants exhibited strong in vitro anti-lipase activity (>80%) - Eriochloa villosa, Orixa japonica and Setaria italica.
• Antioxidant / Anti-inflammatory: Administration of an ethanolic extract of S. italica in acute carrageen-induced rheumatoid female rats significantly reduced the levels of cathepsin, uric acid, LDH, ALT and AST as well as increased the levels of antioxidants in serum, liver and kidney tissue. Results showed effective control of scavenging free radicals and potent antioxidant promoting ability probably due to the presence of flavonoids and alkaloids.
• Glucose Lowering / Lipid Benefits: Study showed the supplementation of low GI foxtail millet biscuits cause a significant reduction of baseline serum glucose, serum cholesterol and LDL with a 19.68% reduction of glycosylated hemoglobin. Results suggest the millets have a potential protective role in the management of diabetes.
Availability
Wild-crafted.