Botany
Tagabili is a stout, sometimes slender, erect, more or less hairy, branched annual 0.5 to 2 meters in height. Leaves are lanceolate to oblanceolate, 6 to 15 centimeters long, 1 to 4 centimeters wide, and coarsely toothed or sublobed in the margins. Panicles are terminal and ample, bearing numerous, peduncled, narrowly ovoid, flowering hears 6 to 7 millimeters long. Bracts are green. Flowers are many in each head, greenish-white.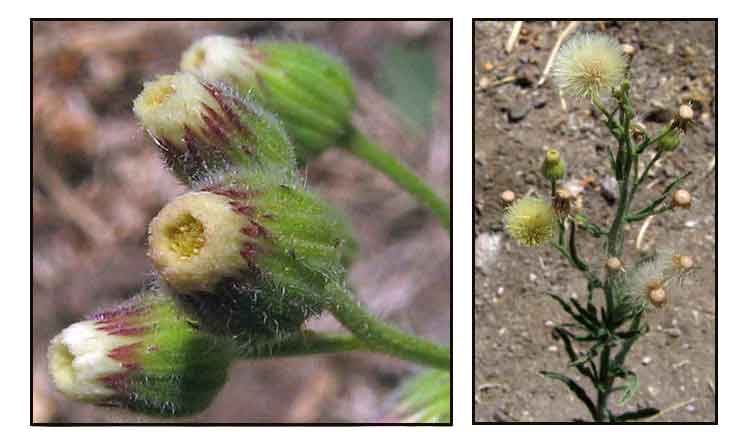 Distribution
- Abundant in open, waste places, old clearings, etc., from sea level to an altitude of 2,000 meters, throughout the Philippines.
- Occurs in all warm countries.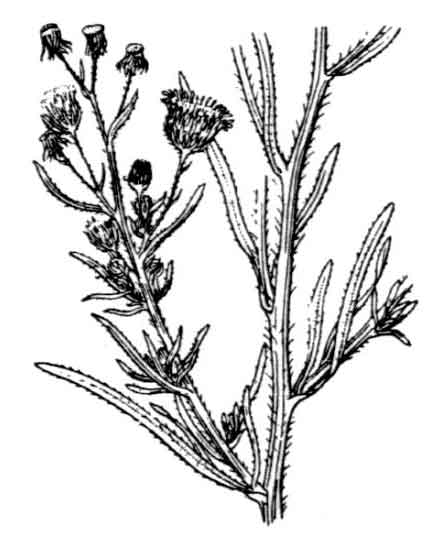 Constituents
- Study yielded a new (aromatic glycoside, erigoside G) and nine known compounds: stigmasterol, freideline, 1,3-dihydroxy-3R,5R-dicaffeoyloxy cyclohexane carboxylic acid methyl ester, 1R,3R-dihydroxy- 4S,5R-dicaffeoyloxycyclohexane carboxylic acid methyl ester, quercitrin, caffeic acid, 3-(3,4- dihydroxyphenyl)acrylic acid 1-(3,4-dihydroxyphenyl)-2-methoxycarbonylethyl ester, benzyl O-β-D-glucopyranoside, and 2-phenylethyl-β-D-glucopyranoside.
Parts used
Leaves, roots.

Uses
Folkloric
- In the Philippines, cataplasm of fresh plant is applied to wounds, contusions, and dislocations.
- Leaves used for rheumatism or lumbago, and to prevent too rapid conception.
- Decoction of roots reported as protective medicine after childbirth.

Studies
• Chemotaxonomic Significance: Previous studies have considered Erigeron bonariensis as synonym of Conyza bonariensis. The study suggests Erigeron and Conyza are two different genera. On basis of chemotaxonomy, study concludes the title species is Erigeron bonariensis.
• Phytochemical Analysis: Study yielded a new compound, an aromatic glycoside, erigoside G, together with nine known compounds. (See Constituents above)
Availability
Wild-crafted.