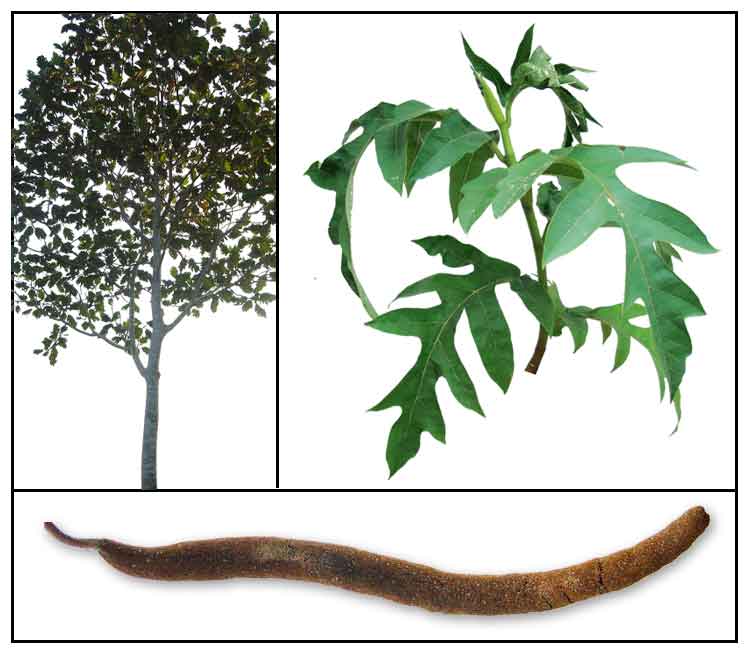 General info
- Artocarpus is a genus of some 60 trees of Southeast Asian origin, belong to the family Moraceae. The word Artocarpus is derived from the Greek words artos (bread) and karpos (fruit).
- It is said Antipolo City, the capital of Rizal, derived its name from the Antipolo tree, at a time when the tree grew in abundance locally.

Botany
Antipolo is a large tree, growing up to 30 meters tall. Its habit, size, and leaf characteristics are similar to Artocarpus altilis (Rimas). Leaves are simple, spirally arranged, with one to three pairs of lobes. Hairy petioles are about 8 centimeters long. Hairy stipules are about 10 centimeters long. Male inflorescence is smooth and cylindric, 5 to 8 centimeters long, flexuous, with spine-like structures. Fruit is ellipsoid, 10 centimeters long, 7 centimeters in diameter, ripening to yellow and orange-brown. Anthocarps are extended into 1-centimeter long, spiculate appendages. Seeds are ellipsoid, about 1 centimeter long, embedded in the fleshy part of the flesh.

Distribution
- Endemic species.
- Found throughout the Philippines, in thickets and forests, at low and medium altitudes.
- IUCN Red List of Threatened Species: Listed as vulnerable, 1998. (9)
Constituents
- Qualitative phytochemical screening of crude ethanol extract of leaves yielded moderate presence of glycosides and sterols and trace amounts of triterpenes, flavonoids, saponins, and tannins. (see study below) (8)
Properties
- Bark extract considered antimicrobial.
- Studies have suggested antimicrobial, ovicidal, larvicidal properties.
Parts utilized
Bark, roots.
Uses
Edibility
- Leaves reportedly used as food by the Ayta people in Porac, Pampanga. (1)
- Fruits and seeds are cooked and eaten.
Folkloric
- Decoction of the two-parts bark of antipolo and one-part roots of Fleurya interrupta (Lipang aso) is used for strangularia.
Others
- Wood: Used for carving and light construction. Used as fiber plant for making pulp and paper. (4)
- Rope: Bast makes a weak rope, used for yoking buffaloes.
- Repellent: Ayta people burn dry leaves to repel mosquitoes. (2)
- Hunter's sap: Sticky sap from Tipolo placed on tall trees to capture to capture small birds. (6)
Studies
• Antimicrobial: Study evaluated 848 solvent extracts from 106 species of Philippine plants belong to 44 families for antimicrobial activity. Of the plants, 62 to 58 percent yielded constituents with inhibitory activity to B. subtilis, M. aureus, E. coli and Mycobacterium tuberculosis. Artocarpus blancoi was one of the 9 most active plants which demonstrated exceptionally high values of antimicrobial activity. (5)
• Gum / Drug Suspending Agent: Study evaluated gummy exudates obtained from incised bark of antipolo tree for potential pharmaceutical use as suspending agent. Physiochemical properties of crude gum suspension i.e. pH, viscosity, redispersibility time, sedimentation volume and degree of flocculation, were statistically comparable to standard acacia gum suspension. Results suggest the crude extract is a suitable alternative to imported acacia gum as suspending agent. (6)
• Larvicidal / Ovicidal / Aedes aegypti / Leaves: Targeting the vector is one of ways for Dengue control Study evaluated crude ethanol extract and fractions of leaves of Artocarpus blancoi for larvicidal and ovicidal activities against Aedes aegypti. An ethyl acetate soluble fraction showed lowest LC50 value (18.59 pp) followed by crude ethanol (411 ppm), hexane (685 ppm) and aqueous (20,158 ppm) fractions. The EA fraction was also the most ovicidal (80 ppm). Activities were dose-dependent (see constituents above)  (6)
• Xanthine Oxidase Inhibitory Activity / Anti-gout Potential / Bark: Study of bark of Artocarpus blancoi exhibited xanthine oxidase inhibitory activity at 64.64%. Purification of active compound using bioassay-guided identified 5,7,4'-trihydroxyflavanone-3-O-α--L-rhamnopyranosie. Activity was comparable to positive control allopurinol. (10)

Availability
Wild-crafted.