Family • Cyatheaceae
Pakong buwaya
Cyathea contaminans (Hook.) Copel
GIANT FERN
Scientific names
Common names
Cyathea contaminans (Hook.) Copel
Pakong buwaya (Tag.)
Cyathea latebrosa (Hook.) Copel
Tree fern (Engl.)
Cyathea tsangii Ching et S. K.
Giant fern (Engl.)
Alsophia latebrosa Wall ex Hook
Pako and its variations is a local name shared by many medicinal plants: (1) Pako - Athyrium esculentum (2) Pakong-alagdan - Blechnum orientale (3) Pakong-anuanag, pako, buhok-virgin, dila-dila - Onychium siliculosum (4) Pakong-gubat, pakong kalabao, Pityrogramma calomelanos (5) Pakong-parang - Pteris mutilata (6) Pakong-roman - Ceratopteris thalictroides. (7) Pakong-tulog, pakong-cipres, Selaginella tamariscina (8) Pakong buwaya - Cyathea contaminans.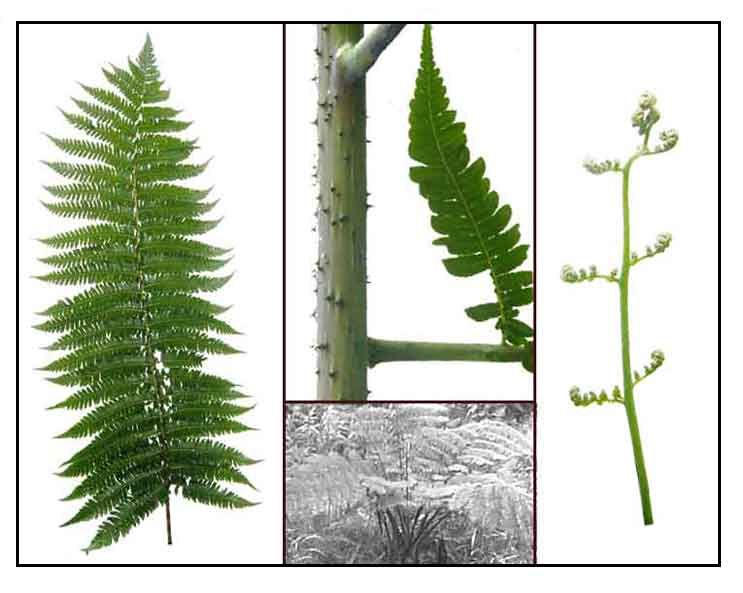 Botany
Pakong-buwaya is a tree fern that grows to 7 meters. Trunk is covered with black and still interlacing roots. Leaves are bipinnate up to 2.5 meters long. Leaf stalk is stout, spiny, and purplish, up to 90 centimeters long, covered with dense scales when young.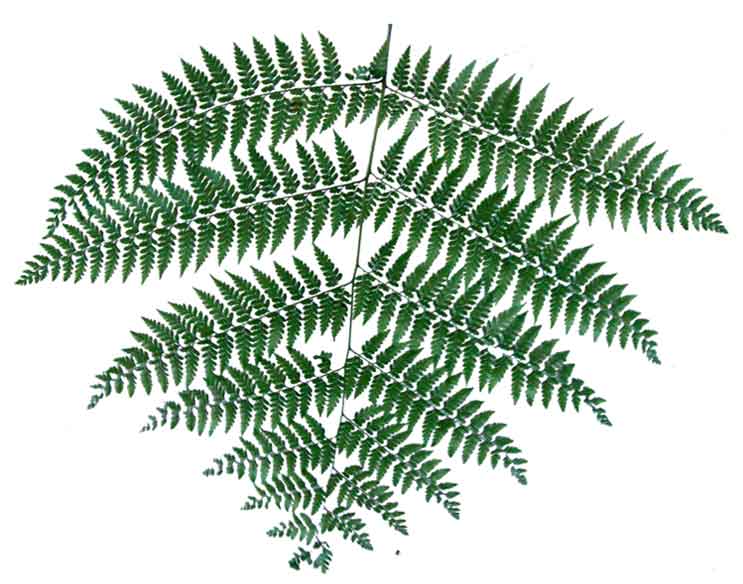 Distribution
- Occasionally planted in Manila gardens, but grows poorly in low altitudes. Thrives well in the Baguio area.
-There are 26 endemic species of Cyathea in the Philippines.
Uses
Edibiity
- Young fronds boiled and eaten as vegetable.
Folkloric
- In Chinese medicine, rhizome hairs are considered styptic for coagulating blood.
- Used for rheumatic problems.
- Old man's tonic.
- Rhizomes used topically for wounds and ulcers.
Others
- Handicraft and construction material (fencing posts).
- Fibre and lathe material.
- Ornamental use.
- Used as orchid media.
Availability
Wild-crafted.
Last Updated November 2011



Photos ©Godofredo Stuart / StuartXchange
•