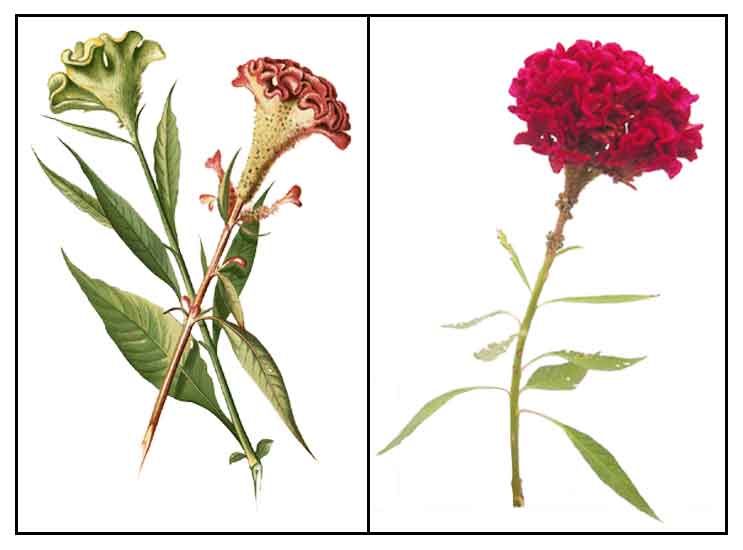 Botany
Palong-manok is an annual, erect, branching, smooth herb, 1 meter or more in height. Leaves are variable in shape, usually ovate-lanceolate, up to 23 centimeters in length, 8 centimeters wide, sometimes cordate-ovate. Flowers are in panicles or spikes, of varied colors, from white to yellow, purple and different shades of red. Seeds are minute, black, shining, and lens-shaped.
Distribution
- Ornamental cultivation; rarely spontaneous.
- Certainly introduced.
- Occurs in all warm countries.
Constituents
- Seeds contain a fatty oil.
- Ethanol extract of seeds yielded 6 compounds viz. 4-hydroxyphenethyl alcohol, kaempferol, quercetin, β-sitosterol, 2-hydroxyoctadecanoic acid, stigmasterol. (6)
Properties
- Considered antibacterial, anthelmintic, astringent, demulcent, haemostatic, hypotensive, ophthalmic.
- Seeds considered demulcent, hypotensive, and ophthalmic.
- Flowers and seeds considered astringent, hemostatic, ophthalmic, parasiticide.
Parts used
Bark, leaves, flowers.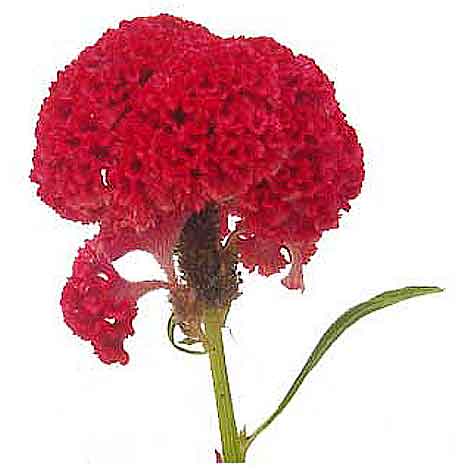 Uses
Edibility
- Tender leaves and young shoots occasionally eaten as vegetable.
Folkloric
- No reported medicinal folkloric use in the Philippines.
- Malays used the plant internally and externally. Decoction used roots used for cough and dysentery..
- Kroo people mix the ashes of burnt plant with water to smear on the body for craw-craw, scabies, etc.
- Seeds used for emollient lotions for eye problems.
- Flowers and seeds used for bloody stools, hemorrhoidal bleeding, and diarrhea.
- In the Cameroons, plant used in prescriptions for rheumatism and dysentery.
- Flowers used for menorrhagia.
- Seeds are used for dysuria, coughs, dysentery, hypertension.
- In India, seeds are used for dysuria and flowers for diarrhea.
- Madugga tribes of South India use the flowers and seeds crushed in water for cough and diarrhea. Plant also useful for asthma and bronchitis. (9)
- In Indian folk medicine, used for treatment of diabetes mellitus.
- In Chinese medicine, used to arrest bleeding leukorrhea and diarrhea. Used for hematemesis, abnormal uterine bleeding, hemorrhoidal bleeding, chronic dysentery with persistent diarrhea.
- In Mexico, considered antiscorbutic and antiblennorrhagic.
Others
- Ornamental: Flowers in popular use for the making of wreaths for All Saint's Day.
Studies
• Betaxanthins / Colorant Property: Study isolated three betaxanthins. The yellow inflorescences exhibited bright yellow color with high color purity. The three betaxanthins had higher pigment retention than amaranthine / isomaranthine. (2)
• Anti-Diabetic: Study of alcoholic extract of Celosia argentea seeds showed anti-diabetic activity in alloxan-induced diabetic rats. (3)
• Hepatoprotective Saponin / Cristatain: Study of seeds yielded a new saponin, cristatain, together with four other saponins, celosin A, B, C, and D. Cristatain exhibited hepatoprotective effect on CCl4- and DMF-induced hepatotoxicity in mice with decreases in ALT, AST and ALP. together with histopath evidence. (4)
• Lead / Phytoremediation: In a study of three ornamental plants for phytoremediation of Pb-contaminated soil, only Celosia cristata pyramidalis could be identified as a Pb-accumulator. (7)
• Antioxidant / Phytoremediation: Study of antioxidant compounds of a methanolic extract and solvent fractions of flowers showed the total polyphenol, flavonoids, and tannins contents were 6.80, 2.34, and 6.23 mg/g extract residue, respectively. DPPH and ABTS radical scavenging assays showed notable antioxidant activity. (8)

Availability
Wild-crafted.
Seeds in the cybermarkets.