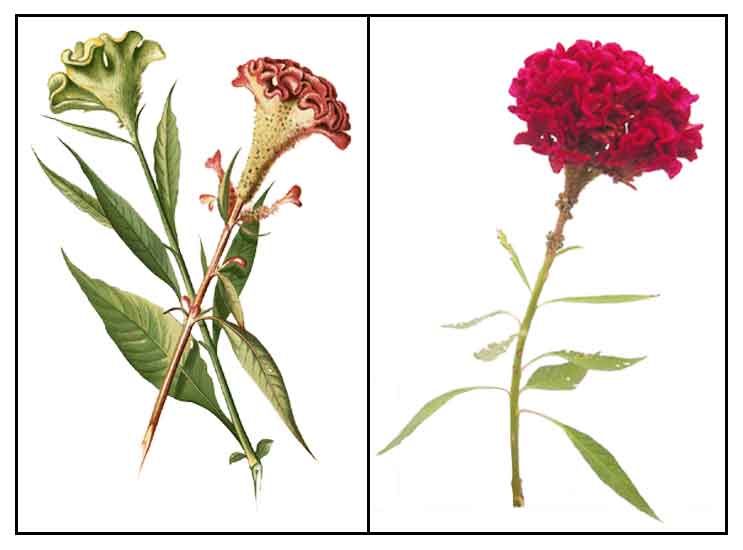 Botany
Palong-manok is an annual, erect, branching, smooth herb, 1 meter or more in height. Leaves are variable in shape, usually ovate-lanceolate, up to 23 centimeters in length, 8 centimeters wide, sometimes cordate-ovate. Flowers are in panicles or spikes, of varied colors, from white to yellow, purple and different shades of red. Seeds are minute, black, shining, and lens-shaped.
Distribution
- Ornamental cultivation; rarely spontaneous.
- Certainly introduced.
- Occurs in all warm countries.
Constituents
- Seeds contain a fatty oil.
- Ethanol extract of seeds yielded 6 compounds viz. 4-hydroxyphenethyl alcohol, kaempferol, quercetin, β-sitosterol, 2-hydroxyoctadecanoic acid, stigmasterol. (6)
- Phytochemical screening of stem, leaf, and roots yielded starch, protein, tannin, saponin, fat, sugar. Total ash in root, stem, and leaf is 16.2%, 16%, and 12.6% while acid insoluble ash content is 6.3%, 6.5%, and 5.6%. Protein was higher in the leaf than root and stem, while carbohydrate was more in the root than leaf and stem. (11)
- Proximate and amino acid analysis of leaves yielded crude fat 1.10, fiber 3.53, protein 5.17%, and ash content of 22.43%. Study yielded high contents of essential amino acids. Mineral composition (mg/100g) showed calcium 178.08±0.05, chromium 1.98±0.01, copper 3.75±0.30, iron 15.25±0.23, lead 0.83±0.01, magnesium 39.64±0.08, manganese 1.73±0.04, nickel 1.03±0.04, phosphorus 38.41±0.42, potassium 62.34±0.38, sodium 35.25±0.30, zinc 7.25±0.25. (16)
Properties
- Considered antibacterial, anthelmintic, astringent, demulcent, haemostatic, hypotensive, ophthalmic.
- Seeds considered demulcent, hypotensive, and ophthalmic.
- Flowers and seeds considered astringent, hemostatic, ophthalmic, parasiticide.
Parts used
Bark, leaves, flowers.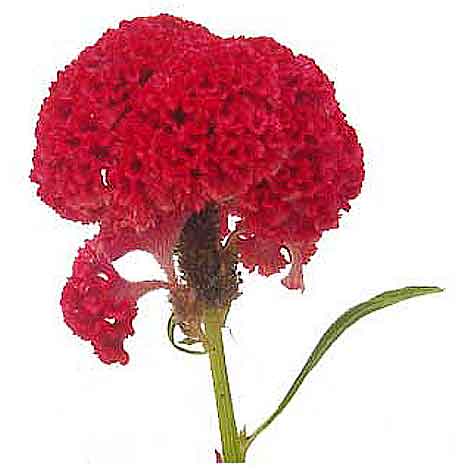 Uses
Edibility
- Tender leaves and young shoots occasionally eaten as vegetable.
Folkloric
- No reported medicinal folkloric use in the Philippines.
- Malays used the plant internally and externally. Decoction used roots used for cough and dysentery..
- Kroo people mix the ashes of burnt plant with water to smear on the body for craw-craw, scabies, etc.
- Seeds used for emollient lotions for eye problems.
- Flowers and seeds used for bloody stools, hemorrhoidal bleeding, and diarrhea.
- In the Cameroons, plant used in prescriptions for rheumatism and dysentery.
- Flowers used for menorrhagia.
- Seeds are used for dysuria, coughs, dysentery, hypertension.
- In India, seeds are used for dysuria and flowers for diarrhea.
- Madugga tribes of South India use the flowers and seeds crushed in water for cough and diarrhea. Plant also useful for asthma and bronchitis. (9)
- In Indian folk medicine, used for treatment of diabetes mellitus.
- In Chinese medicine, used to arrest bleeding leukorrhea and diarrhea. Used for hematemesis, abnormal uterine bleeding, hemorrhoidal bleeding, chronic dysentery with persistent diarrhea.
- In Mexico, considered antiscorbutic and antiblennorrhagic.
Others
- Ornamental: Flowers in popular use for the making of wreaths for All Saint's Day.
Studies
• Betaxanthins / Colorant Property: Study isolated three betaxanthins. The yellow inflorescences exhibited bright yellow color with high color purity. The three betaxanthins had higher pigment retention than amaranthine / isomaranthine. (2)
• Anti-Diabetic: Study of alcoholic extract of Celosia argentea seeds showed anti-diabetic activity in alloxan-induced diabetic rats. (3)
• Hepatoprotective Saponin / Cristatain: Study of seeds yielded a new saponin, cristatain, together with four other saponins, celosin A, B, C, and D. Cristatain exhibited hepatoprotective effect on CCl4- and DMF-induced hepatotoxicity in mice with decreases in ALT, AST and ALP. together with histopath evidence. (4)
• Lead / Phytoremediation: In a study of three ornamental plants for phytoremediation of Pb-contaminated soil, only Celosia cristata pyramidalis could be identified as a Pb-accumulator. (7)
• Antioxidant / Phytoremediation: Study of antioxidant compounds of a methanolic extract and solvent fractions of flowers showed the total polyphenol, flavonoids, and tannins contents were 6.80, 2.34, and 6.23 mg/g extract residue, respectively. DPPH and ABTS radical scavenging assays showed notable antioxidant activity. (8)
• Corrosion Inhibitor / Phytoremediation: Celosia argentea showed to be an efficient, eco-friendly and low cost corrosion inhibitor for mild steel in industrial water medium. (10)
• Anti-Inflammatory / Leaves: Study evaluated the anti-inflammatory activity of C. argentea leaves by carrageenan paw edema volume method in albino rats. The highest anti-inflammatory activity was observed in methanolic extracts. (12)
• Wound Healing / Leaves: Study evaluated the healing efficacy of a 10% leaf ointment formulation using a rat burn wound model. Results showed a salutary action of the extract on wound healing which may be due to mitogenic and motogenic promotion of dermal fibroblasts. (13)
• Antidiarrheal / Leaves: Study evaluated the anti-diarrheal effect of alcoholic leaf extract on castor oil-induced diarrhea, charcoal meal test and PGE2-induced diarrhea. Results showed dose related anti-diarrheal effect via a central effect and PGE2 inhibition. (14)
• Antibacterial: Study evaluated the antibacterial activity of different plant parts of Phyllanthus maderaspatensis and Celosia argentea extracted with different solvents. Of all the extracts Phyllanthus shoot (methanol) and Celosia inflorescence (ethanol) exhibited the maximum antimicrobial activity. (15)

Availability
Wild-crafted.
Seeds in the cybermarket.