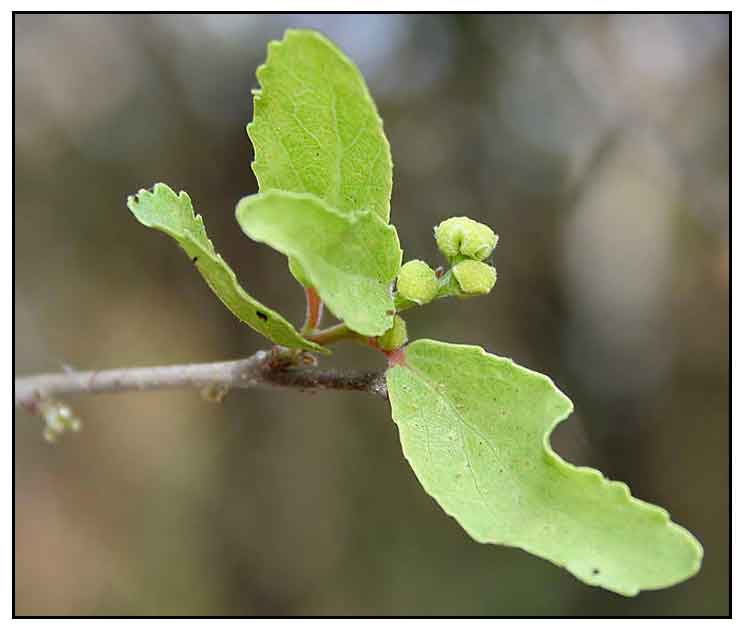 Botany
Palutan is an erect, branched, more or less spiny shrub of small tree, growing to a height of 3 meters. Spines are slender and scattered, up to 2 centimeters long. Leaves are obovate to oblong-ovate, 2.5 to 5 centimeters long, with toothed margins and rounded lobes, the based pointed with the tip rounded. Flowers are white, about 5 millimeters in diameter, borne on axillary or terminating short branchlets, solitary or in pairs. Fruit is rounded, about 1 centimeter in diameter, fleshy when fresh, smooth and purple or nearly black. Pulp is edible, fleshy and sweet, agreeable in flavor, enclosing 6 to 10 small, flattened seeds.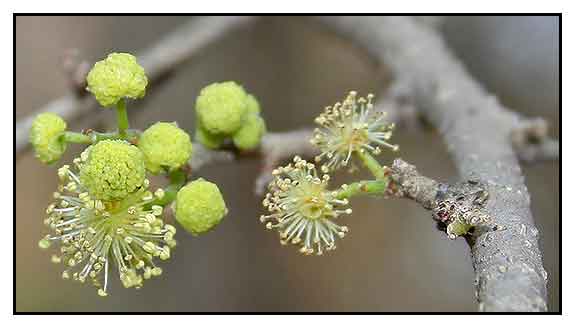 Distribution
- In dry thickets at low altitudes in Cagayan, Isabela, Zambales, Tarlac, Bataan, Rizal and Batangas Provinces in Luzon; and in Mindoro.
- Also occurs in India to tropical Africa and Malaya.
Constituents
- Phytochemical screening of ethanoic extract of leaves yielded alkaloids, saponins, tannins, flavonoids, glycosides, phenolic compounds, terpenoids and steroids. (See study below) (7)
Properties
- Bark is astringent.
- Dried leaves considered carminative, expectorant, tonic and astringent.
- Studies of various plant parts have demonstrated anti-inflammatory, antimicrobial, antioxidant, hepatoprotective, antimalarial, anti-diabetic, anti-asthmatic and antibacterial activity. (8)
Parts utilized
Bark and leaves.

Uses
Edibility
In India, fruits consumed as food by local people.
Folkloric
- Infusion of the bark used for hoarseness and as a gargle.
- In Madagascar, the bark is titurated in oil and used as a rheumatic liniment.
- The ashes of the roots are used for kidney ailments.
- Dried leaves are used in asthma, bronchitis, phthisis and catarrh of the bladder.
- Juice of fresh leaves and tender stalks used for fevers.
- As an antiperiodic for infants, 5 to 10 drops are placed in water or in mother's milk.
- Also used in phthisical coughs, dysentery, diarrhea and indigestion during dentition.
- In Bengal, used as a tonic during parturition.
- The fruit is used for bilious disorders and to relieve nausea and vomiting.
- In India, used as an antiviral.
- In Sabah, roots used for headaches, leaves for colic.
- In Tanzania, fruit used for jaundice and enlarged spleens; leaves and roots for schistosomiasis, malaria and diarrhea. Also, the roots are used for hoarseness, pneumonia, intestinal worms; and as astringent, diuretic and analgesic.

Studies
• Hepatoprotective / Paracetamol-Induced Hepatotoxicity: Study of extracts of aerial parts of F indica in paracetamol-induced hepatic necrosis in rat models exhibited hepatoprotective effects probably mediated through the inhibition of the microsomal metabolizing enzymes. (1)
• Hepatoprotective / CCL4-Induced Hepatotoxicity: Study results conclude that aqueous extract of leaves of F indica protects the liver against oxidative damages and can be used as an effective protector against CCl4-induced hepatic damage. (4)
• Antimalarial: Study reports on the antiplasmodial activity of the AcOEt extract and three major constituents of Flacourtia indica. (5)
• Anti-Asthmatic / Leaves: Study evaluated the anti-asthmatic activity of ethanolic extract of leaves. Results showed anti-asthmatic activity with significant antihistaminic (H1-receptor antagonist) activity, bronchodilator and mast cell stabilizing property. (8)
• Diuretic / Roots: Study evaluated the diuretic activity of ethanolic extract of roots. Phyto screening yielded carbohydrates, tannins, phenolic compounds, and terpenoids. Results showed significant increase in urine volume as well as Na+, K+, Cl- ion concentration in albino rats. (9)
• Antimalarial / Aerial Parts: Study evaluated aerial parts for antimalarial activity. Decoction of plant material yielded three compounds: pyrocatechol, homaloside D, and poliothrysoside. The poliothrysoside exhibited strong antiplasmodial activity a good selectivity index similar to chloroquine. (10)
• Antioxidant / Leaves: Study evaluated methanolic and aqueous extracts of leaves of F. indica for antioxidant activity. Results showed potent antioxidant activity in all models when compared to ascorbic acid. Antioxidant activity was attributed to flavonoids and phenolics present in the extracts. (11)
• Anti-Anxiety: Study of an alcoholic extract of leaves showed significant anti-anxiety activity using a Elevated plus maze and Hole board method. Acute oral toxicity testing revealed an LD50 greater than 2000 mg/kbw. (12)
• Cardioprotective / Doxorubicin Cardiotoxicity: Study evaluated an ethanolic extract of F. indica against doxorubicin (DOX)-induced myocardial infarction in rats. Results showed pretreatment with the extract can prevent heart damage by DOX-induced injury in rats, likely mediated through its antioxidant activities. (13)
• Analgesic / Anti-Inflammatory: Study evaluated an alcoholic extract of aerial parts of Flacourtia ramontchii for analgesic activity in Swiss albino mice and Sprague Dawley rats. Results showed significant dose-dependent analgesic and anti-inflammatory activity in both acute as well as subacute animal models. (15)
• Anti-Inflammatory / Antimicrobial / Leaves: Study of chloroform and methanol extract showed promising anti-inflammatory activity and feeble antimicrobial activity. (16)
• Flacourtosides A-F/ Phenolic Glycosides / Chikungunya / Dengue: In search of novel inhibitors of chikungunya (CHIKV) and dengue (DENV) virus replication, ethyl acetate extracts of stem barks were studied in CHIKV virus-cell based assay and DENV NS5 RNA-dependent RNA polymerase (RdRp) assay. Study yielded six new phenolic glycosides, flacourtosides A-F, phenolic glycosides itoside H, xylosmin, scolochinenoside D and poliothrysoside and betulinic acid 38-caffeate. Significant inhibition was observed in the DENV RNA polymerase assay with betulinic acid 3ß-caffeate. Several fractions and extracts showed significant antiviral activity in the CHIKV virus-cell-based assay, while none of the purified compounds did. (17)

Availability
Cultivated.