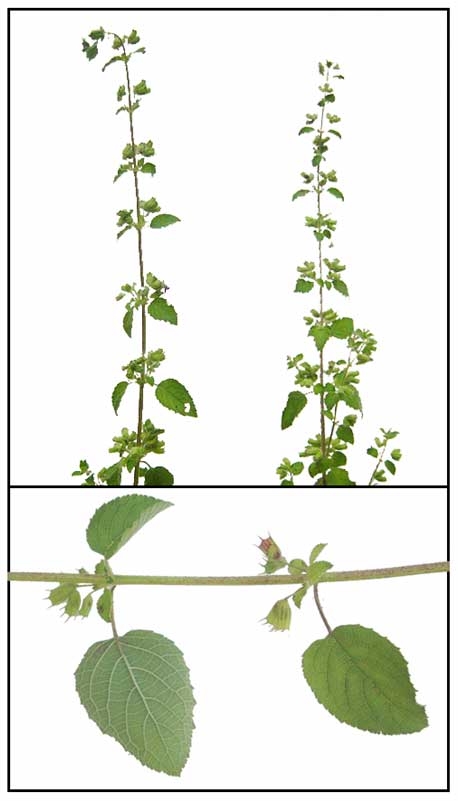 Description
Suob kabayo is a coarse, erect, branched, more or less hairy, aromatic annual, 0.5 to 2 meters tall. Stems are square. Leaves are ovate, opposite, 4 to 9 centimeters long, pointed at the tip, pointed to somewhat heart-shaped at the base, and toothed at the margins.
Flowers are long-stalked, occurring at the axils of leaves. Calyx in flower is hairy, about 4 milimeters long, but soon enlarges in fruit to about 1 centimeter long, striate with erect, stiff teeth. Corolla blue, strongly zygomorphic, bilabiate; stamens are 4, declinate, and about 8 millimeters long, with a limb 5 millimeters in diameter. Fruits have flat and mucilaginous seeds.
Distribution
- Very abundant in open, waste places at low and medium altitudes throughout the Philippines.
- Native of tropical America.
- Now pantropic.

Parts utilized
- Whole plant.
- Collect from April to June.
- Wash, cut in pieces and compress. Dry under the sun.
Constituents
• Study yielded a greenish, volatile oil, with a powerful menthol odor.
• Study yielded essential oils in the fruiting stage. The principle constituents were spathulenol, 1,8-cineole, and (E)-caryophyllene. source
• Study of constituents of essential oil from leaves revealed eucaliptol (47.64%) to be most abundant, followed by gama-ellemene, beta-pynene, (+)3-carene, trans-beta-cariophyllene and germacrene.
• Phytochemical screening yielded sterols, flavonoids, and tannins.
• Leaves yield alkaloids, terpenes, and volatile oils.
Properties
• Bitter, minty and aromatic.
• Considered analgesic, decongestant, emmenagogue, antipyretic, stimulates blood circulation.

Uses
Folkloric
· In the Philippines, leaves and tops are used in the preparation of antirheumatic and antisuporific baths , and internally, as antispasmodic.
· The intense odor emitted by leaves is used by the Filipinos to drive out bedbugs, putting branches under beds, chairs, etc.
· Decoction of roots valued as appetizer.
· Decoction of plant used for flatulence.
· Leaves are crushed and applied to boils.
· Leaves juice applied to athlete's foot and ringworm lesions.
· Crushed leaves also applied to forehead or temples for headaches.
· Pounded fresh material applied as poultice may be used for treatment of snake bites.
· Decoction of fresh material may be used as external wash for dermatitis, eczema.
· Infusion of dried leaves is taken for fever or applied to the forehead for headaches and to boils. The juice of leaves, mixed with lime juice, is drunk for stomach aches.
· Root decoction used as emmenagogue. Also used as stimulant for rheumatism.
· A small amount of root, chewed with betel-nut, used as stomachic.
· In Malaya, used as stimulant and sudorific, and against catarrh.
· Used as lactagogue.
· Used for poulticing skin complaints.
· Juice of leaves used for athlete's foot, applied daily to interdigital areas.
· In Nigeria, leaf decoction used in the treatment of diabetes and in fever associated with colds.
· In India, leaf paste is applied on sores and fungal skin infections. Also, used for cancers.
Others
• Repellent: A bedbug repellent from the intense pungency of the leaves. In Kenya, burned overnight in rooms to repel mosquitoes.
• Hyptis oil: A high concentration of omega-6 lipids suggests hyptis oil to be an ideal product for dry, flaky skin.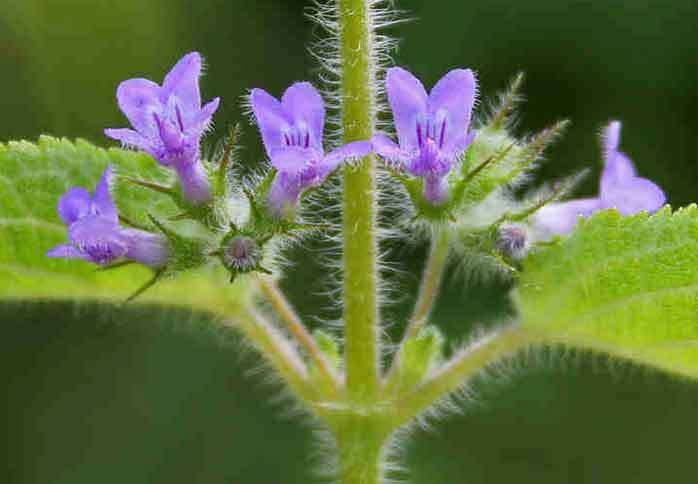 Studies
• Antimicrobial: (1) Study of the volatile oil distilled from the overground parts of H suaveolens showed activity against bacteria and fungi. (2) Another study on leaf extracts showed highest antifungal and antibacterial activity against Aspergillus niger and Micrococcus luteus.
• Insecticidal Effect : (1) A comparative study showed that H suaveolens exerted better larvicidal and ovicidal effect than A indica and O gratissimum. (2) Study of the insecticidal activities of the petroleum ether extract of H suaveolens showed high toxicity on the second instar larvae of the Diamond back moth, Plutella xylostella.
• Acaricidal Effect : A hydro-distillate of HS leaves showed the adult and nymphal stages of ticks of Hyalomma sp , Rhipicephalus sp, and Haemophysalis sp to be highly susceptible, favoring its use as an acaricide.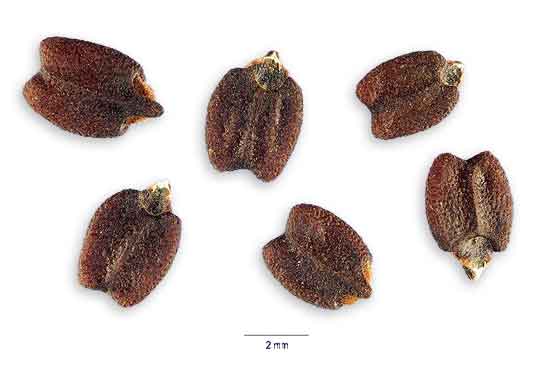 • Larvicidal Effect : Study showed the essential oil of Hyptis suaveolens demonstrated high larvicidal activity against Aedes aegypti compared to that Lantana camara . A synergistic effect with 100% mortality was obtained with the mixture of leaf essential oils of H suaveolens and L camara. It presents a promising source for natural larvicidal compounds.
• Antinociceptive Effect : Study of HS aqueous leaf extracts showed dose-dependent nociceptive effects significantly antagonized by naloxone. No toxicity was found on doses of up to 5 g/kg p.o.
• Antiinflammatory Effect : In a comparative study with the antiinflammatory activity of diclofenac sodium, Hyptis suaveolens leaf essential oil showed to have better antiinflammatory activity than the marketed formulation.
• Essential Oils: Study on the composition of essential of H suaveolens showed 1,8-cineole and (E)-caryophyllene to be the principal constituents. Latitude seems to be the most important environmental factor.
• Antioxidant / Antifungal / Essential Oils: Study on the essential oil of H suaveolens showed time and concentration dependent antioxidant effect. Results showed antifungal potential more pronounced than antibacterial properties.
• Mosquito Repellent / Essential Oils: Study showed H. suaveolens to have a high mosquito repellency rate. Statistical analysis showed no significant difference between 10% H. suaveolens essential oil and DEET indicating both products are similarly effective. Study shows a formulation containing 10% essential oil of H. suaveolens has a potential for the integrated management of disease-vector mosquitoes.
• Antifungal / Essential Oils: Study of essential oil revealed an anti-Aspergillus property and a possible rational use as alternative source of new antifungal compounds for aspergillosis treatment.
• Wound Healing: Five extracts were subjected to antibacterial screening for wound healing activity using excision, incision, and dead space wound healing models. A petroleum ether extract showed significant activity on all three models.
• Acute Toxicity Study / Antidiabetic: Acute toxicity study showed an LD50 of 2154.1 mg/KBW in rats. A methanol extract in alloxan-induced diabetic rats showed significant reduction in blood glucose concentration.
• Cytotoxicity / Anticancer: Study of the anticancer potentials showed both Hyptis suaveolens and Leonotis nepetaefolia exhibiting potent cytotoxicity against Erlich Ascites carcinoma by activating the apoptotic pathway.
Toxicity Concerns and Studies
• Hepatotoxicty: Animal study suggests that the use of extracts of H suaveolens in high doses may be accompanied by weight loss and toxic effects on the liver.
• Chronic Toxicity Study: A study of water extract of HS for 6-month chronic toxicity in Wistar rats at five treatment doses failed to produce any dose-related changes or significant toxic effects based on hematologic, biochemical, and histopathologic parameters.
Availability
Wild-crafted.