Botany
Pakpak-lawin is a large xerophyte, belonging to the fern family Polypodiaceae. Rhizome is creeping, stout and fleshy, with narrow, brown to blackish short-ciliate scales about 1 centimeter long. Leaves are of two kinds: cup-leaves and the fertile fronds. Cup-leaves are humus gathering fronds, brown and shiny when mature, ovate, coriaceous, somewhat imbricate, 15 to 30 centimeters long, 5 to 20 centimeters wide, concave, shallowly lobed below and deeply so above. Fertile fronds are long, pinnately lobed, on stipes 20 to 30 centimeters long. Sori are 40 to 120 centimeters in length; lobes are rather large and arranged in tow rows between the main veins.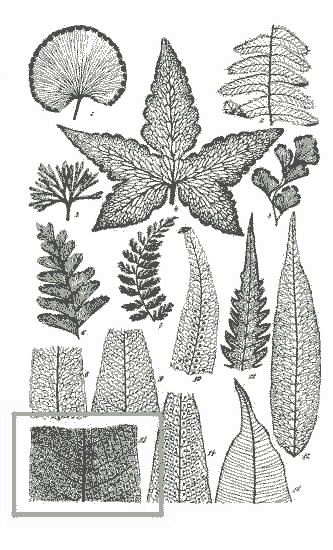 Distribution
Throughout the Philippines, in primary and secondary forests, growing on rocks, trees, old stone walls.

Parts utilized
Rhizomes and leaves.
Constituents
- Phytochemical screening yielded phenols, tannins, alkaloids, proteins, xanthoproteins, carboxylic acid, coumarins and saponins.
- Yields catechin, coumarins, flavonoids, phenolics, saponin, steroids, tannins, and triterpenes.
- Study of dried rhizomes yielded friedelin, epifriedelinol, beta-amyrin, beta-sitosterol 3-beta-D-glucopyranoside and naringin.

Uses
Folkloric
· Decoction of fresh or dried rhizome for hemoptysis.
· Used as an astringent or antihelminthic.
· The leaves are used as poultices. Also used for dyspepsia, phthsis and fever.
· In Tamil, Nadu used to treat arthritis.
· In Bangladesh, rhizomes used in the treatment of excited mental disorders. Mixed with the plant Asparagus racemosus, applied to the head for calming effect and to reduce hair loss.


Studies
• Antibacterial: Study of extracts of DQ showed high efficiency of antibacterial activity esp to gram negative bacteria.
• Anti-gonorrheal: In preliminary studies on activity of Ocimum sanctum, Drynaria quercifolia, and Annona squamosa against Neisseria gonorrhea, D. quercifolia showed activity against N gonorrhea comparable to penicillin and ciprofloxacin.
• Antipyretic: Study of the extracts of rhizomes of D. quercifolia in rabbits showed antipyretic activity with significant reduction of elevated body temperature, comparable to aspirin.
• Antioxidant: (1) Study showed the methanolic extract of powdered rhizome of Drynaria quercifolia to be an effective antioxidant compared to other extracts with significant activity compared to standard drug. (2) In a study screening fifteen fern species for antioxidant activity, Drynaria quercifolia was one of five that showed antioxidant properties with strong DPPH radical scavenging activity, ferric ion reducing power, and inhibition of lipid peroxidation.
• Anti-Inflammatory / Analgesic: Study of the ethanolic extract of the rhizome of D. quercifolia on Wistar rats showed potent anti-inflammatory and analgesic activity comparable to indomethacin, sodium salicylate and aspirin. Results justify its use for alleviating painful inflammatory conditions.
• Antidermatophytic: Study was done on the dermatophytic activity of four rhizome extracts from D. quercifolia against T. mentagrophytes, M. canis, T. rubrum and e. floccosum. Results showed the ethyl acetate extract contains triterpenes and coumarins which may be the compounds responsible for the antidermatophytic activity of this plant.
• Antibacterial / 3,4- dihydroxybenzoic acid: Study isolated 3,4- dihydroxybenzoic acid from the rhizome of D. quercifolia which showed significant antibacterial activity against four gram-positive and six gram-negative bacteria.
• CNS Depressant Effect: Study in mice of ethanol extract fractions of rhizome of D. quercifolia showed a dose-dependent depressant effect.
• Phytochemicals / Antimicrobial: Study of dried rhizome yielded friedelin, epifriedelinol, beta-amyrin, beta-sitosterol, beta-sitosterol 3-beta-D-glucopyranoside, and naringin. The methanol extract showed broad and concentration-dependent antibacterial activity.
• Antibacterial Efficacy Against Urinary Tract Pathogens: Various extracts were tested for antibacterial activity against clinically isolated urinary tract pathogens. An acetone extract was effective against Enterococcus faecalis and Streptococcus pyogenes while an ethanol extract was effective against Pseudomonas aeruginosa.
• Antihelmintic: Study evaluated the anthelmintic potential of D. quercifolia against adult earthworms and piperazine citrate as standard. Results showed anthelmintic potency of the extract, inversely proportional to the time taken for paralysis and death of the worms.
• Antibacterial / Cytotoxicity: Various extracts were tested for antibacterial activity and cytotoxicity. Results showed antibacterial activity against four gram-positive and six gram-negative bacteria. Extracts showed cytotoxicity using brine shrimp lethality bioassay.
• Ameliorative Effect in Rheumatism: Study evaluated the anti-arthritic effect of a rhizome water extract. Results showed reduction of paw thickness and elevation of mean body weight of arthritic rats, with significant reduction of plasma and liver lysosomal enzyme and levels of serum pro-inflammatory cytokines (TNF-a and IL-1ß and increment of anti-inflammatory cytokine (IL-10) with treatment.

Availability
Wild-crafted.
Ornamental cultivation.